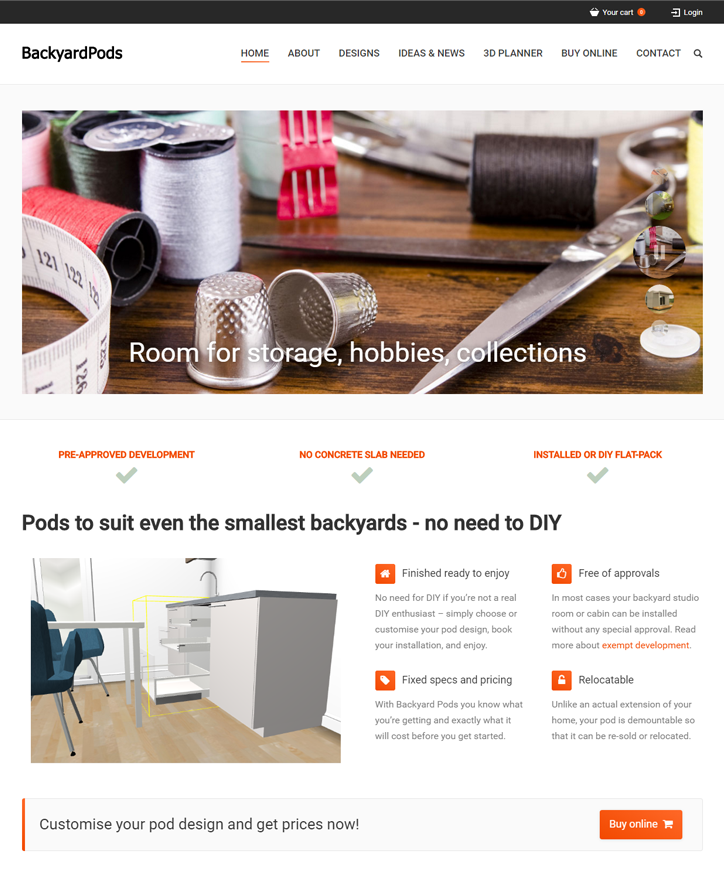 Backyard Podmaster
With a backyard pod, there's no don't need for the hassle and expense of pouring a concrete slab or trying to turn a typical shed into a backyard cabin.
DIY pod kits and installations come complete with an engineered flooring system and yellow-tongue floor, ready for floating floorboards, vinyl, or carpet – any floor covering you choose.
The backyard pod floor structure 'floats' above-ground on optional foundation piers, allowing easy and economical installation even on sloping land.
Client
Website